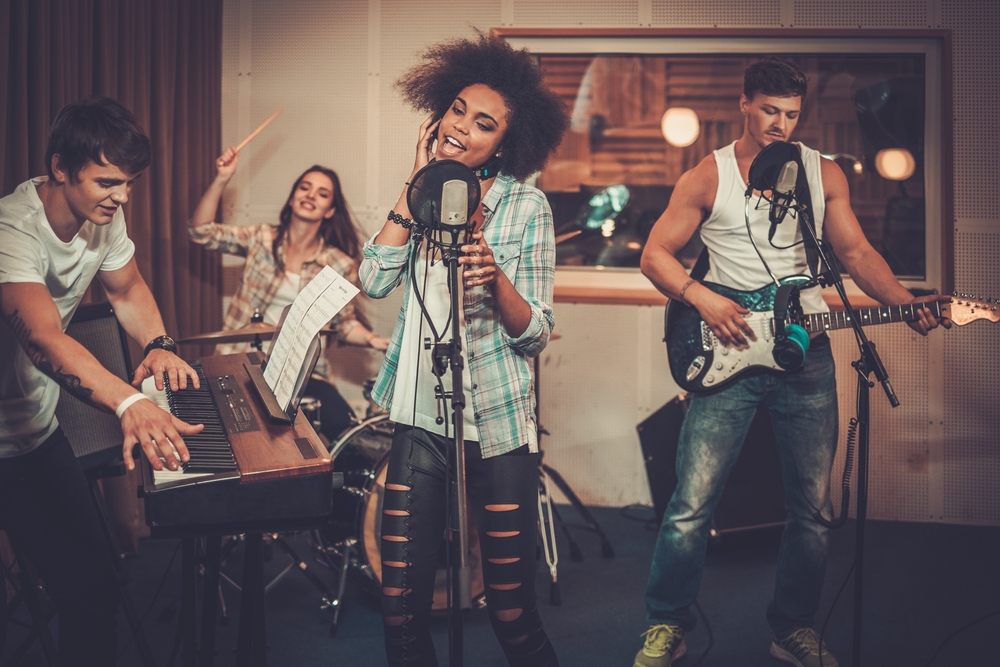 Being brave is a daily commitment. As the year flows to a close, I find myself thinking about all the different ways I desire to be brave, and I'm sure I'm not alone in this.
As a personal development blogger, I aim to write from experience. I choose to share nuggets and ideas I'm testing or have tested, experiments I'm exploring and tweaking, and new ways of doing things to optimise my performance.
And yet, there are many, many hours of life that aren't represented on here because I don't know how to communicate or express them.
The silence. The stasis. The loneliness. The pain.
Universal conditions, to be sure, but they feel so personal, don't they? And these are the emotions, the conditions, that threaten my bravery.
Being brave is a daily commitment, and yet there are days and days when I don't choose bravery, when I don't choose being a champion creative or an audacious bombshell or some other nifty title meant to unleash my inner fire, boom shakalaka.
There are days and days I just schlep through, only to stutter awake at the end and realise that another 24 hours have gone down the drain, and I haven't set the world on fire.
Be Brave Today, Not Tomorrow (Or Next Year)
Instead of waiting for next year to roll in before I become brave, I choose to be brave now. Being brave is writing this post and peeling back the shiny ideas to show that I'm also human, I have flaws (and how!), I have scars, and I have regrets.
Being brave is admitting I haven't been a diligent steward of my time because I've had "stuff going on". Being brave is committing to something different even if it's a tiny, tiny step forward every day.
I want to be brave because I want to explore and experience. I want to be brave because I want to be rooted in Christ and living out His promises.
I want to be brave because I want my days to matter and create powerful ripple effects through positive, intentional words, thoughts, and actions.
I choose to be brave because I choose to explore and experience. I choose to be brave because I choose to be rooted in Christ and living out His promises.
I choose to be brave because I want my days to matter and create powerful ripple effects through positive, intentional words, thoughts, and actions.
Wanting to be brave is not enough—you must choose to be brave and act on it, otherwise your want will remain an empty hole that gnaws at your happiness and peace of mind.
Let's be brave enough to go after what we want, loves. For real, for real, all out, no holds barred.
Want to know God more intimately?
Fellowship with Him every day by praising Him, reading your Bible, and praying from your heart, not just mumbling out of obligation.
Want to be more creative?
Spend more time filling your well, learning from other people, and creating from the overflow.
Want a better body?
Get help with your eating and exercise habits.
Want better relationships?
Show up more fully, amp up your kindness wattage, and beam more love into the world.
Bottom line?
Act on what you want so it has room to happen.
Fulfilment, Bravery, and Grit
Fulfilment is on the other side of action and determination. Just because you don't have everything you think you need doesn't mean you can't start with what you do have and take it from there.
Every great thing has humble beginnings—a simple sketch, a napkin scrawl, a spark of an idea just before bedtime—and it's the execution that makes it shine, not how much you do or don't have in your resource bank.
What I'm saying is if you look carefully at your life, there's something or a group of somethings you're not doing because you feel you don't have what you need to do it justice.
My challenge to you is, is that really true? Is there absolutely nothing you can do with what you have? Have you tried everything, exhausted all options, wrung out all possibilities?
No? Then you have work to do. Ante up.
Looking at my life, there're places I need to ante up, and instead of sinking into paralysis, I'm choosing to move forward one tiny step at a time. I don't have exactly what I want, but I have enough to start, and that's what matters most.
It's about starting, making it count, and finishing strong. It's not about comparison, shaming, or guilt tripping. It's not about getting discouraged, losing your mojo, and letting your fire go out.
It's about robust faith, bravery, and grit. It's about knowing why you want what you want and what you're willing to do to get it. It's about your commitment to forward momentum no matter what it takes. It's about drive and sweat and triumph.
Ultimately, being brave is about knowing why it matters to be brave and choosing to live by it. It's about realising your days are too precious to fade away into stasis, mediocrity, and apathy.
It's about deciding that you may be bruised and bleeding, swaying from your fight in the arena, but dang it, you're not going to give up and stop fighting for what you believe in.
3 Ways to Be Brave Even When You Don't Feel Like It
Will there be days you want to give up and give in?
Absolutely.
How do you keep going?
Like so:
1.) Write down why you choose to be brave.
You need to see this in black and white. If something sounds nice in your head but doesn't really matter to you deep in your heart, you're not gonna put yourself out there to make it happen. You won't stand strong when the gremlins come calling, obstacles pop up, and you're struggling to remember why you're choosing to be brave in the first place.
It may be one line or it may be a full-page manifesto, but it does have to be clear, concise, and powerful enough to get you going every time you read it.
Pour your heart into it and feel the raw emotion driving your actions. Tap into that emotion to spark your energy and grit for the long haul.
2.) Put it where you can see it every day.
This isn't something to put away in a drawer and forget about. This is something to keep front and centre in your workspace so you can glance up at it on your cork board or flip to it in your journal.
It has to be easily accessible to be of any real use to you, so don't let it languish in obscurity while you go back to your old ways.
Light a fire and dump some gasoline on it!
3.) Reread as often as you need to until it sinks into your soul.
We learn by repetition, and a powerful way to retrain your brain is to reread why you're being brave even when you don't feel like it, it's not convenient, and you'd rather be doing something else.
The more you reread your manifesto, the more you connect to its message and keep going even when things get rough. You know you're committed when veering off track or hitting a dead end doesn't stop you from course correcting, moving forward, and not giving up 'til you reach your goal(s).
Every time I connect to "why" I'm doing something, I keep at it even when distractions, bad days, and sheer laziness threaten to throw me off course.
And when I don't know my "why"? I crumble like a house of cards at the first roadblock and never quite get back on track after that.
Needless to say, it's never a good feeling to be so easily derailed and discouraged, especially when I know that I'm trying to make a positive change in my life.
"This Is Not How My Story Ends"
Being brave is about acknowledging exactly where you are and choosing not to stay there any longer.
It's about deciding to grow, to swim upstream towards excellence even though it'd be so much easier to float downstream towards mediocrity, and to create conditions that support your goals.
It's about getting up, getting back on your A-game, and reminding yourself of one simple thing: "This is not how my story ends."
Feeling stymied?
This is not how your story ends.
Feeling weak and insignificant?
This is not how your story ends.
Just had a huge setback?
This is not how your story ends.
No matter what storm's raging and threatening to blow your heart to bits, as long as you're breathing, this is not how your story ends.
How will you be brave today?
Related Posts: